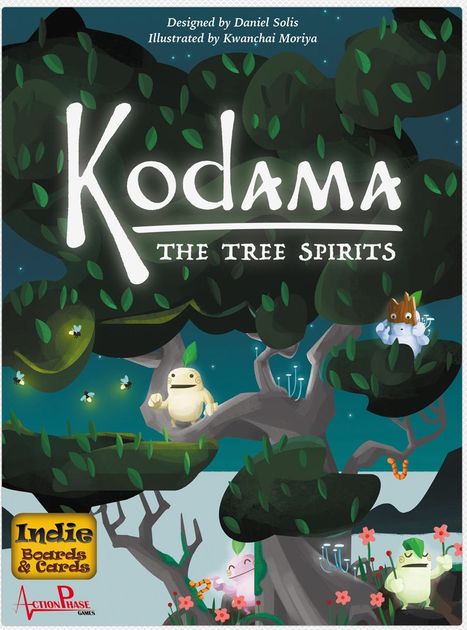 A while back, a fellow named Egoitz emailed me with his plans to start tracking world rank competitions for Kodama: the Tree Spirits. It struck me as a very ambitious plan, but hey every competitive league has to start somewhere. He has a group of 10-18 players who meet in Bilbao to play regularly. It'll be interesting to see how this grows!
1-Diego Borneo 5 points (48)
2-Ander López 4 points (47)
3-Egoitz Campo 3 points (40)
4-Guille Delgado 2 points (38)
5-Pablo Gómez 1 point (34)
EDIT 2019-10-18: Egoitz adds this note:
"We are a group of 12-18 players that we meet twice a month in Bilbao (Basque Country) to play to several boardgames, including Kodama. We would organize during the year 3-4 tournaments of Kodama for the ranking and we would try to encourage more and more players from Bilbao and why not, from other regions and countries."
Best of luck to all the players!