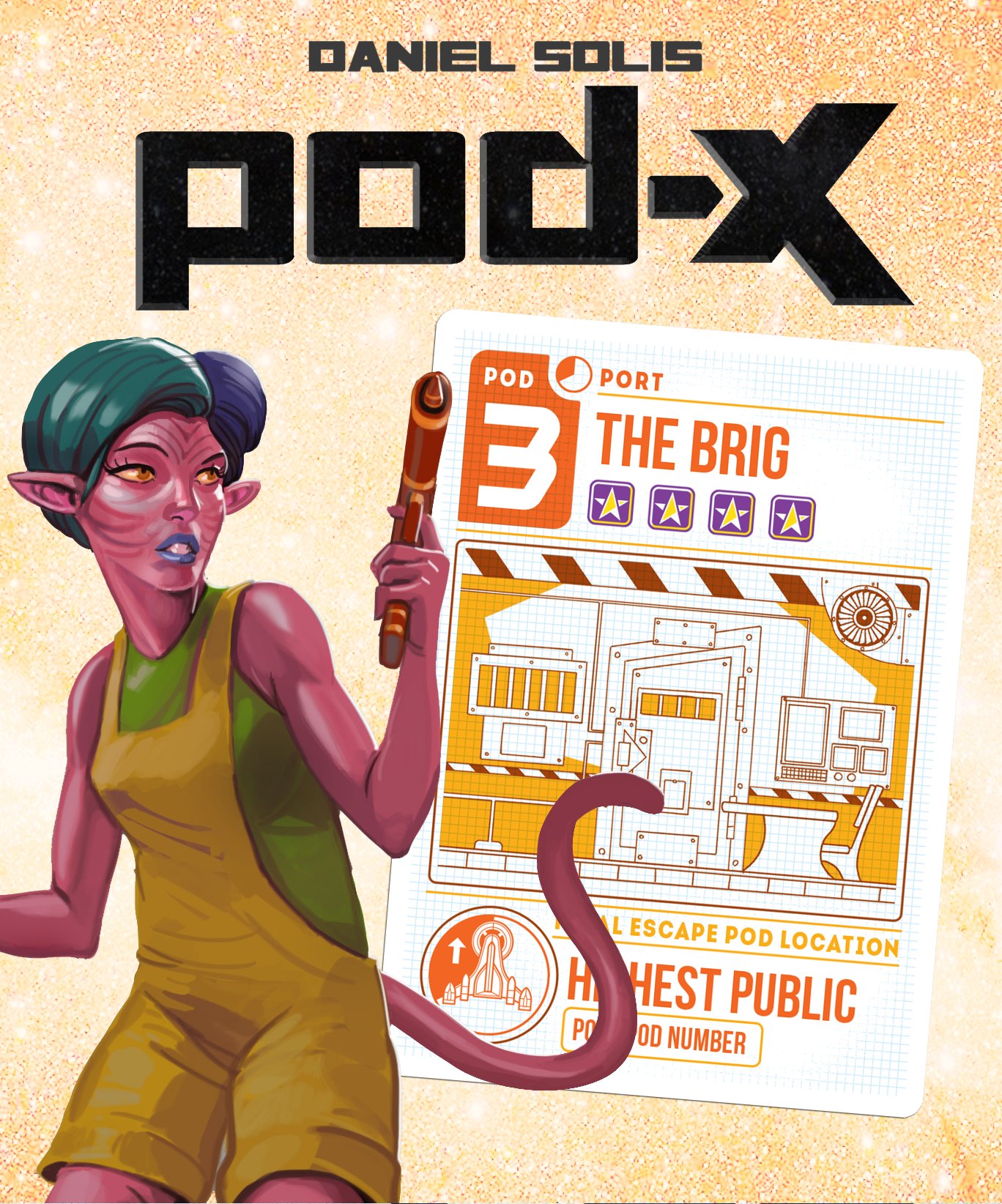 Button Shy's been teasing the release of POD-X, coming to Kickstarter in July 5 through July 16, 2016. It's their 3-4 player adaptation of my microgame Suspense, using the original "Escape the spaceship" theme I had waaaay back at UnPub 3. I'm super excited to see how it turns out. Hope you dig it too!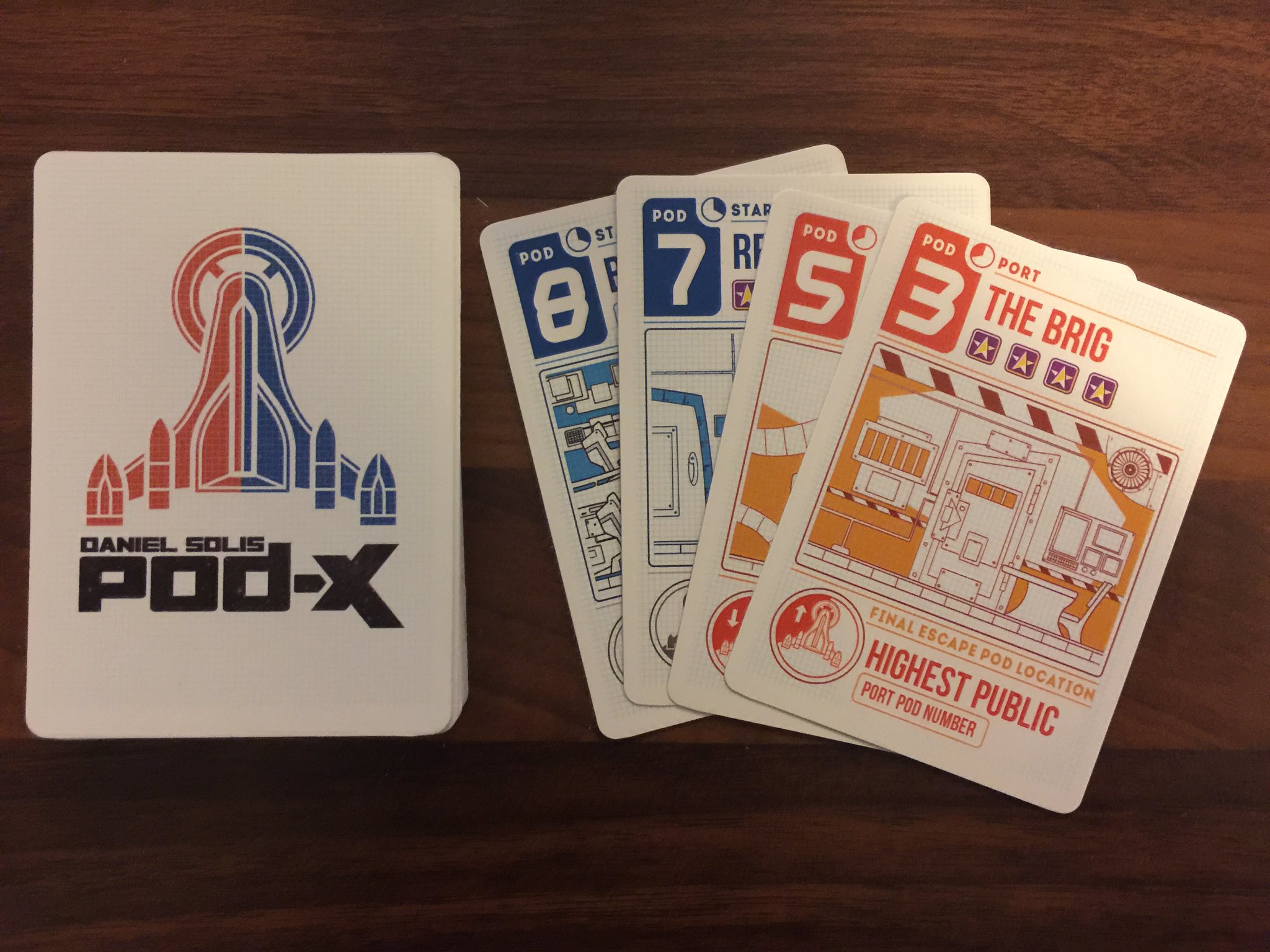 In Pod-X, players are trying to escape a fallen spaceship on the last escape pod. One player knows its location, but is keeping it secret to themselves. What a jerk! All the other players are trying to deduce and bluff their way to the secret location in this quick parlor-style card game.
Fair warning though, this is basically the Dark Souls of deduction microgames. It rewards repeated play and familiarity with the card deck. We hope you'll play again and again, developing your own mini-meta within your group. Look for POD-X next month!